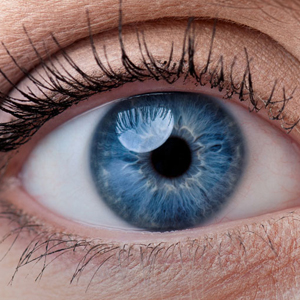 Monica Eye Clinic
"Our Primary Eye Care vision is to restore your 'VISION'
Best Eye Hospital In Chandigarh: Monica Eye Clinic provides high-quality, sustainable, and accessible eye care to the patients to restore the eye health . Monica Eye Clinic have expanded the eye care services at the affordable price by identifying the industry growth and developing sustainable solutions with our healthcare providers. Along with this, when it comes to eye care, you need professionals who have the experience and skills to give you the best quality services and go with best eye hospital in chandigarh.
"Make Vision Care a Priority"
Why choose Monica Eye Care Clinic? • A well-experienced and professional staff to provide great quality to patients. • A personalized treatment will be given to you to restore eye health for long time. • Monica Eye Clinic is one of the most well-known and full eye care Center. • The main focus is to deliver high-quality and accessible operation and treatment along with compassion and care. It's time to reformulate eye care treatment with the innovative and best approach. We make our service available to everyone for a better quality of life Best Eye Hospital In Chandigarh Monica Eye Clinic is known for eye care with highly renowned Best Eyes Doctors in Panchkula, Chandigarh, Mohali, Zirakpur and also having cutting edge technology of high standards. Monica Eye Clinic focus is on patient safety and quality care as well. Rated as the best eye Centre in the city, Monica Eye Clinic offer a complete range of the most sophisticated and comprehensive eye care to the patients. Monica Eye Clinic believes everyone has the right for quality eye care and no patient should be deprived from it. "Your eyes help you to see the beautiful world so take care of them always." The patient is the most important asset of the Monica Eye Clinic, and we give your best to restore or promote eye health. Monica Eye Clinic strive to increase patient satisfaction, and with our highly-renowned team of doctors and the entire staff, Monica Eye Clinic are doing this for years. With a well-equipped and skilled team Monica Eye Clinic strives to serve the community with multi-specialty care of high standards as Best eye hospital in Chandigarh. Our apparition is to bring in quality service and care, coupled with compassion at affordable costs. When it comes to the care of your eyes, you need to be escorted by the experts, who must be competent and experienced in providing the best of cure and care. Monica Eye Clinic is one…. Monica Eye Clinic believe in providing our patients with comprehensive eye care and become Best eye hospital in Chandigarh, including the most up-to-date medical and surgical treatments for eye and skin diseases. At our clinic, you'll receive the latest in eye technology and treatment, a thorough eye and skin health examination, and personal attention. Monica Eye Clinic will provide you with a clear explanation of your condition and educate you on all the options that are available to you to enable your eyes to appreciate the beauty of nature as well as spend quality time with your dear ones. We, at Monica Eye Clinic are honored to care for your precious sight.
Best Eye Hospital In Chandigarh