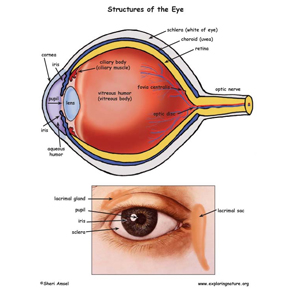 Monica Eye Clinic is a multi-specialty eye care center offering a broad spectrum of modern eye treatments. Our effort and commitment to providing the best eye treatment to our patients have gradually established Monica Eye Clinic as one of the  Best Eye specialist in Chandigarh.Our staff consists of the most reputed, experienced, and highly skilled eye specialists who ensure optimum eye treatment. Apart from having rich and diverse experience in treating number of patients, Monica Eye Clinic also make an active effort to comfort our patients before treatment as well. Our patient-centric approach coupled with our strong expertise in eye care makes us one of the most trusted and reliable Best Eye specialist in Chandigarh
Our team is in sync with the latest trends and advancements in the eye industry. Besides, our clinic is also technologically updated with modern infrastructure and equipment. Monica Eye Clinic main objective is to ensure each patient receives the best eye care treatment and making the whole experience as hassle-free as much as possible. There are wide ranges of eye-treatments available at our clinic at very reasonable prices.
Monica Eye Clinic has cutting-edge facilities both for basic and advanced diagnostic tests and surgeries of eye. The hospital ensures quality total eye care for all the patients and is one of the pioneers for introducing the latest technologies for eye care here.
Whether you need to get your first eye exam or a highly specialized, sophisticated eye surgery done, you can be assured of the very best at Monica Eye Clinic by our trained Eye Specialist Doctor.
Monica Eye Clinic boasts of internationally trained super specialized eye doctors and modern sophisticated instrumentation to provide the best, safest and most efficient eye care for you.
Our caring and knowledgeable staff are on hand to ensure that you have a pleasant and memorable visit to Monica Eye Clinic. We offer a personalized service where in our doctors develop a continuing and cordial relationship with our patients as well.
Monica Eye Clinic have a long history of providing personalized care and addressing the most complex types of cases. Our Doctors and staff work as a team that focuses on you. Visit Monica Eye Clinic to consult the best eye specialists in the best Eye hospital in Panchkula.
How often should you have your eyes examined?
When to get your eyes checked depends in part on your age and also on your eyes and family. When in doubt, you should have to extensive eye exam every one or maybe two years, however, that may rely upon your age as well, risk factors, and on the off chance, that you are already wearing contact lens also. An eye exam can help you to diagnose and also treat medical conditions in their early stages. There are likewise some eye diseases that are often related with age or wellbeing conditions of the individual.
We are here to help you! Visit the most Trusted Eye clinic that is Monica Eye Clinic.
Best Eye Specialist In Chandigarh