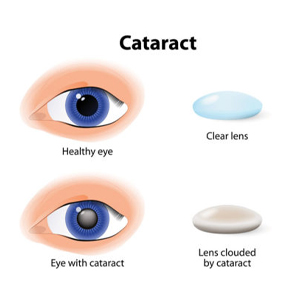 Your eyesight is precious and vital to every aspect of your life always… and to be able to live it and admire it. As ophthalmologists, Monica Eye Clinic determination is to preserve and improve your vision, and our results display our uncompromising pledge of delivering the very highest level of eye care in the area.

At Monica Eye Clinic, we've earned a reputation as leaders in top-quality eye care who are committed to their mission. And our mission is extremely simple: that is to deliver patient-centered world-class quality eye care. This has been our priority from many years.
Monica Eye Clinic experienced ophthalmologists, providing patient-first care means delivering the finest possible patient experience, from ease and efficiency to optimal treatment accuracy and best results in the clinic.
Today, many eye treatments — for cataracts, retinal disease, dry eye, and vision correction — are made more accurate, effective and convenient than ever before in the clinic. But not every eye care hospital offers the latest, most advanced techniques that make this kind of high success rate and also low-stress care possible.
At Monica Eye Clinic, we have been leading the high-tech eye care. We use the most cutting-edge procedures because everything we do is geared toward delivering world-class care for the patients. Our goal is better treatment and easier recovery for the best possible treatment outcomes than ever before.
When should you consult an eye doctor? Searching for an" eye care centre near me"?
It is very much important to take care of our own eyes throughout your lifetime, as this is the most precious and important thing we exhibit. Always consult the best eye doctor in your area. Never underestimate eye health. Overlooking changes in vision or skipping eye examinations puts our most valuable personnel in danger as well. Ideally, one eye exam every year should help you to stay on top of your eye health by searching Eye Care centre near me.
Monica Eye Clinic suggests you to consult an eye specialist near you if you are facing these symptoms.
• Loss of vision or lessened vision in one or both eyes due to any reason.
• Alterations in vision such as unexpected spots, flashes of light, lightning streaks or jagged lines of light, blurry faces, double vision, wavy or watery vision, distortions or wavy lines, haloes around lights and may more.
• Changes in the field of eyesight such as shadows, curtain-like loss of vision and also black spots or blurriness in central or peripheral (side) vision
• Physical changes to the eye such as crossed eyes, eyes that turn in, out, up or down, pain, signs of infection (redness, swelling, discharge, etc.)
• Changes in colour vision at any age group.
CORE VALUES Customized and relevant treatment according to each individual's condition and give a satisfactory treatment
Cost- effective treatments, with no compromise on quality and provide proper assistance
Complete transparency at every step of the treatment for a better vision
100% patient confidentiality is provided in the clinic