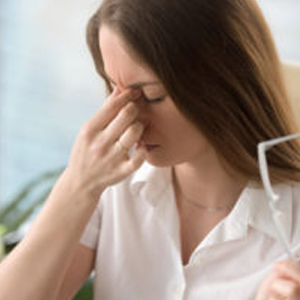 Monica Eye Clinic is the best Eye hospital in Panchkula, dedicated team to serve the society with most experienced eye specialist professional and ethical join up which would make us the first option for ophthalmic care in Tricity.

We at Monica Eye Clinic deliver advanced eye care and also specialize in eye surgery. Monica Eye Clinic has the pioneering technology and highly experienced Eye hospital in Panchkula with the team of doctors who aim at quick and best recovery of our patients.
Be it surgical or non-surgical treatment options; Monica Eye Clinic offer the best of them at our facility. Till now, Monica Eye Clinic have helped hundreds of people to cherish their dreams of sight.
With the latest technology,along with the premium facilities, friendly responsive staff and patient centric clinicians, Monica Eye Clinic mainly aim to cultivate unique ophthalmic care platform offering high values while having handpicked workforce to support this cause of Eye hospital in Panchkula.
 Monica Eye Clinic  BRING TO YOU
Up-to-the-minute ophthalmic specialized and also super-specialized care in Diagnostics, Therapeutic and Surgical procedures.
Revolutionary technology in vision care treatment options available.
One point solution for all vision related diseases and cure is provided
Experience of number of ophthalmic surgeries done in clinic
Monica Eye Clinic SERVE YOU
Knowledgeable-experienced surgeons – All our consultants and surgeons are competent to handle critical and complex eye cases weather of an old age or of a child of any age group.
Cutting-edge technology – We are here to provide you with latest equipment's and modern technology for your eye treatment which ensure accurate results and have higher success rate as well.
Tailored and Patient centric approach – Each patient is different so are their needs and treatment requirements, we and our staff at Monica Eye Clinic will serve you accordingly and we are saying this as we have a strong family of many patients.
QUALITY INITIATIVE
Monica Eye Clinic believe that for eye care to be truly effective, state-of-the-art technology must be available and delivered by the skilful hands of experts.
Our experts specialize in delivering eye care that is specialized. We also have doctors who will take care of any eye disease you have beginning from the eyelashes right to the optic nerve and everything in between as well. A great care & expert opinion has been taken in selecting each and every medical equipment in the clinic.
Our endeavor is to elevate the standard of eye care in our country. Spreading awareness about different eye disorders and providing affordable health care is the first step in this direction. We are here committed to treating all our patients with utmost care and compassion.
We Focus
To make a positive difference in people's lives by offering the best eye care in a pleasant and hygienic atmosphere in the clinic.
To educate the community about eye diseases and its treatment.
To provide perfect patient care that exceeds expectations.
To maintain and follow each and every protocols in order to provide the highest standard of ophthalmic service
We at Monica Eye Clinic committed to meet customers' needs and expectations by delivering competitive services and solutions through continual improvement of our systems and also Eye Deliver services and solutions that meet customer requirements continually enhance external and internal customer satisfaction improve productivity and reduce rework.
Eye Hospital In Panchkula